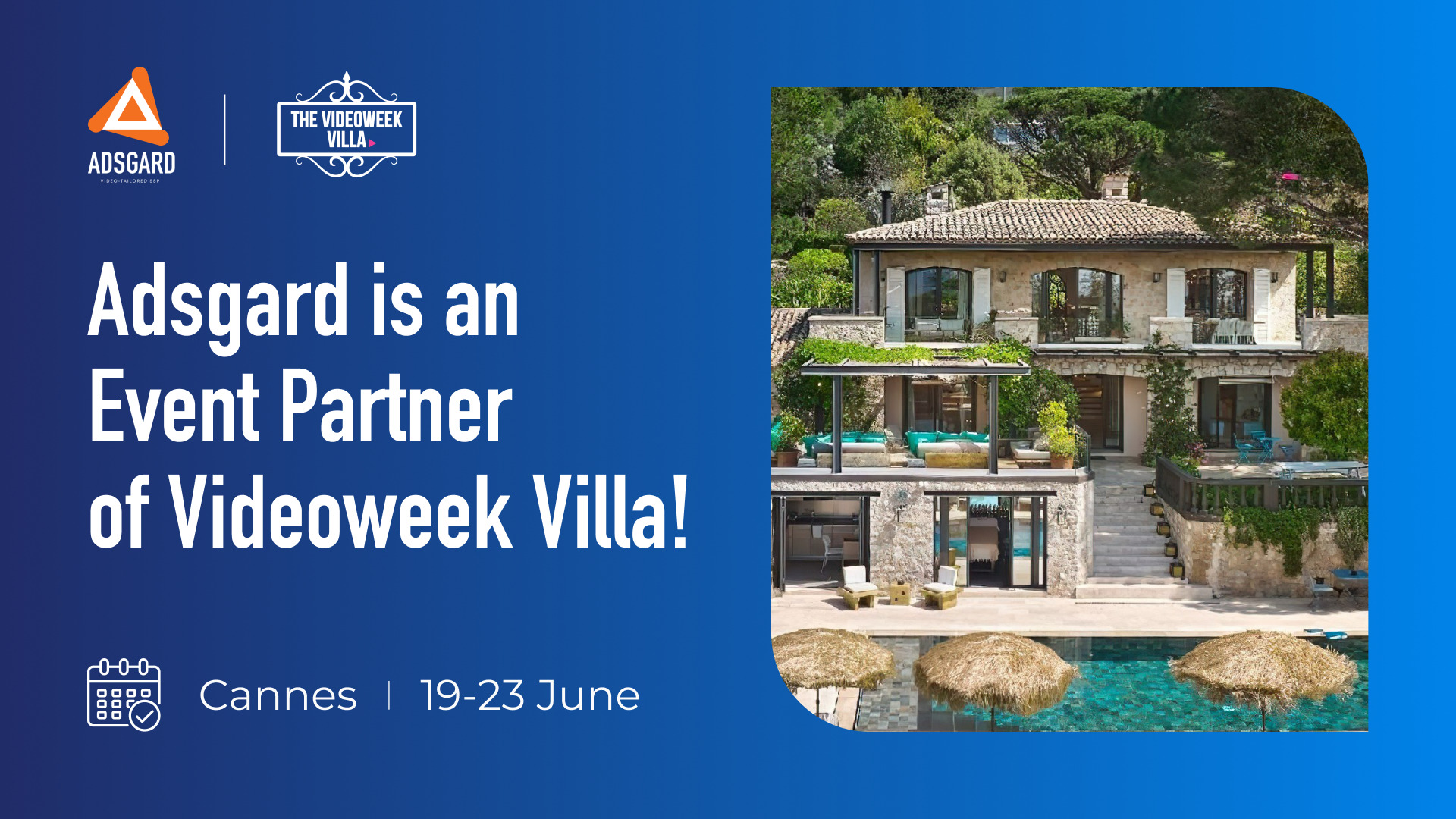 We are thrilled to announce that ADSGARD will participate in this year's Cannes Festival on June 18-23. Join us at the beautiful Villa hosted by VideoWeek!
Cannes 23 is one of the most prestigious events in the advertising industry, and we are honored to have the opportunity to connect with some of the brightest minds in the field.
Meet Adsgard at the VideoWeek Villa for a pure networking and relaxation atmosphere! Take your chance to discuss the latest trends in digital advertising with the industry's greatest minds!
Stay tuned for updates as we prepare for this incredible event.
We can't wait to see you in Cannes!